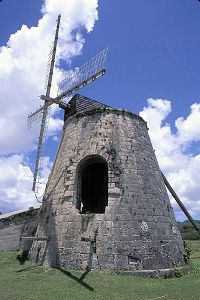 Ever dreamed of being able to do almost everything and anything in one vacation? The US Virgin Islands allow you to do everything from pitching a tent in St. John national park to riding horses at sunrise then enjoying drinks at a little cafe. These Volcanic Islands offer amazing beaches, the best diving and snorkeling, and romantic yet exciting city life. A plus about traveling to these islands is that Americans can relax and travel without passports, foreign currency, and different languages.

PERFECT DAYS


If you dive or want to learn to dive, the coral reefs of USVI are a great place to explore. Known as one of the finest diving areas in the Caribbean, these translucent waters are perfect for diving or snorkeling.
For a change, travel the underwater trail at St. Croix's Buck Island Reef national monument.
For a constantly changing hike, hike St. John's National Park where trails take you through rain forests to beaches, which makes for one beautiful and romantic hike.
For a day long trip, find your way to the romantic Christmas Cove. Accessible by boat, here you can enjoy a little picnic on a deserted island.
Watch the sunset go down at a bar or romantic beach and wait for that incredible Green Flash to cross the sky and see something the Caribbean is all about.

NIGHTLIFE


For some change in excitement, book a night dive or snorkeling excursion, a true change of scenery.
If you are visiting in late spring, early summer, camp out a night on the beach and watch for nesting sea turtles.
Enjoy the fun of the city night life in a romantic dinner then off to the bars and clubs for an exciting night of dancing.

The U.S. Virgin Islands have daily, non-stop flights from New York, Newark, Baltimore, Atlanta, and Miami. Connecting flights are availabe to and from Chicago, Los Angeles, Dallas, New York, Miami, and Atlanta via the San Juan hub. In addition, there's connecting service from Canada, Europe, South America, and the Far East. Commuter service between San Juan and St. Croix and St. Thomas is also available.

If you want your wedding to be a beautiful and unforgettable experience, why not get married in the U.S. Virgin Islands? Nothing could be more romantic than beginning your life together in one of the most gorgeous places on earth. The U.S. Virgin Islands is the premier upscale wedding destination in the Caribbean, and for good reason.

The U.S. Virgin Islands were formed almost 100 million years ago, when volcanic eruptions forced the undersea crust above the ocean's surface. Today, the U.S. Virgin Islands community is dedicated to protecting the beauty of the islands' natural environment, while allowing visitors to enjoy the territory's pristine wonder. Buck Island off of St. Croix is world famous for the beauty of its coral reefs and crystal-clear water. Two-thirds of St. John is protected by the National Park Service, and Cinnamon Bay, Maho Bay Camp, Harmony Resort, and the Concordia Eco-tents on the island offer alternative accommodations for environmentally conscious travelers. On St. Thomas, whales breed off of the north end of the island from January through April, and visitors flock to the beautiful, unspoiled Magens Bay.