Just off the coast of Venezuela, in the southern Caribbean, lies a land of contrasts through out its history, people, cuisine and landscape. This multicultural land is known as Aruba. Aruba's multiethnic environment incorporates Dutch, Spanish, Portuguese, Indian, English and French influences in one beautiful Island.

The residents are all happy, warm and friendly along with the world's most beautiful white sand beaches, a clear blue-green sea, and the sounds of crashing waves, all make this land a travelers paradise.

The average temperature is 83 degrees with a central rainfall of 20 inches. In the lands capital, Oranjestad, are the most luxurious hotels. On the Northeast coast one can find rugged and wild terrain. This 20 mile long Island is easy to explore by car or bike, and it also offers amazing snorkeling and diving.

For some dazzling nightlife, check out the casinos. Ever since casinos, gambling, and winning big bucks came to Aruba, it has never been the same.

SPECIAL EVENTS

    Bonbini Festival 
        -held on Tuesday at 6:30pm
        -year around
        -held in the courtyard of the Historical Museum in Oranjestad
        -learn about the history, crafts, music, food and folklore
        -enjoy great entertainment
    From May 29 to June 7
        -Eagle Beach    
        -Aruba Hi-winds ProAm Windsurfing Tournament
    From June 12-14 and 19-21
        -Aruba Jazz and Latin music festival
    From September 26 to October 3
        -International Theater Festival

When traveling to Aruba, don't forget your passport, picture ID and return ticket, three things needed to experience the wonder of this Island.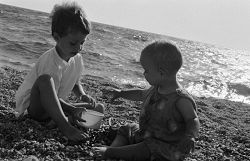 Discovered and claimed for Spain in 1499, Aruba was acquired by the Dutch in 1636. The island's economy has been dominated by three main industries. A 19th century gold rush was followed by prosperity brought on by the opening in 1924 of an oil refinery. The last decades of the 20th century saw a boom in the tourism industry. Aruba seceded from the Netherlands Antilles in 1986 and became a separate, autonomous member of the Kingdom of the Netherlands. Movement toward full independence was halted at Aruba's request in 1990.
Tourism is the mainstay of the small, open Aruban economy, with offshore banking and oil refining and storage also important. The rapid growth of the tourism sector over the last decade has resulted in a substantial expansion of other activities. Construction has boomed, with hotel capacity five times the 1985 level. Tourist arrivals have declined in the aftermath of the 11 September 2001 terrorist attacks on the US. The government now must deal with a budget deficit and a negative trade balance.