For a relaxing change of pace, visit the Desert Hot Springs where bubbly h2o is king. Just down south of California, located off the Palm Desert Drive/Desert Hot Springs exit lies a vast underground reserves of fresh, hot mineral water. There are more than 40 hotels and spas that now offer more than just the mineral baths. From hot tubs and saunas to mud baths and mineral baths, health nuts can find all sorts of spots to soak and sun, as well as enjoy exotic massages and body treatments.

The Desert Hot Springs Spa Hotel offers eight large mineral pools and saunas for only $3 to $12 dollars a day! For more information on hotels and spa services call 619-329-6403 or stop by the office of the Desert Hot Springs Chamber of Commerce at 11711 West Drive.

Another bonus is the wide variety of restaurants offered. You can find everything form fast food to international cuisine. A great place to visit, which is rather new, is the Mineral Springs Park. This park features beautiful rock formations, indigenous plants, and twin tiled fountains with natural hot and cold mineral water. This town is also ideal for hiking. Pack a lunch and hike up the sandy, level wash to a hidden canyon. Here you will find the remains of Chuckawalla Bill's rock cabin, built more than 60 years ago. Or explore the 4,500 acre Big Morongo Canyon Preserve. This trail follows a lovely stream and offers more than 235 species of birds, and other desert creatures.

LOCATION
Desert Hot Springs, part of the Palm Springs Desert Resorts, is located 112 miles from Los Angeles in the foothills of the San Bernardino Mountains, overlooking Palm Springs and the Coachella Valley.

TRANSPORTATION
Desert Hot Springs is approximately a two hour drive either from Los Angeles via 1-10 or from San Diego via 1-15 and 1-10. The city is on the direct route from Los Angeles to Phoenix.
Palm Springs International Airport, offering connections to all parts of the world is only twelve miles away. Sun Line buses provide service between Desert Hot Springs and other Coachella Valley cities.

CLIMATE
With warm, sunny, clear and dry days, winter visitors find the area most attractive. There are more than 330 days of sunshine per year. The summer months are warm, but comfortable due to the low humidity and elevation above the rest of the valley. Elevation of Desert Hot Springs is 1,185 feet.

ACTIVITIES
Hot Springs Park, an educational park, which celebrates the city's namesake hot water and pristine drinking water, offers visitors and local residents the opportunity to view the actual progression of groundwater available to the community.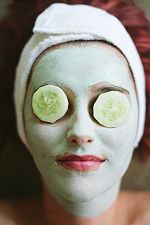 A wide range of other activities are also available to the Desert Hot Springs visitor. Hiking, golf, tennis, shuffleboard, sunning, shopping, sightseeing, bicycle riding, ballooning and horseback riding are all within easy reach of the Desert Hot Springs community. Museums, theatre, concerts and other cultural events are also available in the area.
Cabot's Old Indian Pueblo Museum This 35- room adobe was built entirely by one man, Cabot Yerxa. Cabot Yerxa is considered to be the first homesteader in the area. L.W. Coffee, in 1932, was coaxed by Cabot Yerxa to move in to develop and sell land. July 12, 1941, L.W. Coffee claimed to be the originator, founder, and developer of Desert Hot Springs. Open Sat. 10: 00 am - 4:00 pm + Sun. Noon - 4:00 pm