Visit a fertile valley with a backdrop of mountains, trendy shops and beautiful horses grazing in the background. Enjoy the rolling hills and California History of San Juan Capistrano. Travel to this wonderful little town by train or arrive by Metrolink.


California 808-LINK or Amtrak 800-USA-RAIL

There is no need for a car here since most of the sights are in walking distance from the train station. Take the architectural walk, this is a two-hour tour for only five bucks! It's offered every Saturday morning at 10am by the Friends of the Library. For details call (714) 489-0736.

Of coarse the most famous sight here is the mission. Mission San Juan Capistrano is the most famous mission in California. Founded by Father Junipero Serra and built in 1776, this mission has a historic and special feeling. Admission is only five bucks and it is open daily from 8:30am to 5pm. Contact 714-248-2048 for more information. The Serra Chapel, used daily for mass, is the oldest buiding in use here in California.

Cross the railroad tracks and take a stroll down Los Rios Street. You'll be standing in the oldest residental nieghborhood in California. Houses here date from 1794! Also, view the "board and batten" homes built in 1887. One house is now a shop call Moonrose where you can find candles and incense. Another has become the Ramos House Cafe. Here you can grab a nice lunch. The spicy corn chowder garnished with bits of tortilla chips is recommended. Kids will love the Jones Family Mini Farm. Open from 11am to 4pm, Wednesday through Sunday. For more information call 714-831-6550.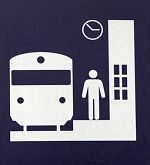 Don't forget to check out the shopping! Trendy clothing stores and art galleries are scattered through out this historic town. This is a great place for a day get away, and fun for the whole family.
Enjoy a free self-guided tour using the City's own Walking Tour Brochure. These beautiful maps, reproduced in Sunset Magazine, provide visitors a walking guide through San Juan Capistrano. To obtain a Walking Tour Brochure, just visit one of the six downtown street signs (at El Camino Real/Ortega Highway, in front of the Mission, at Camino Capistrano and Verdugo, Camino Capistrano and Yorba, in the Depot waiting area, or at the kiosk adjacent to the Depot, and at Acjachema and El Camino Real).
California's Essential Village Community: Nowhere in the state of California is the history of western small towns so fully revealed as in the few square blocks of San Juan Capistrano's village core. These streets bear witness to events, people, and the evolution of both a town and a state. The majority of properties and sites identified on this map and listed below are included on the city's Inventory of Historic and Cultural Resources.
They have been given special recognition for their historic and/or architectural significance to the community of San Juan Capistrano, and in many cases have been recognized on a state and national level as well. As you walk our historic streets, we hope you will absorb a sense of both permanence and change as you experience the sites and buildings that make San Juan Capistrano unique.